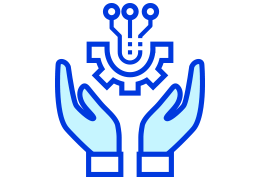 We create social and economic value by opening and utilizing public data and lead digital innovative growth.
The Department of Open Data provide access to high-quality data required by the public and companies in a convenient way and support the utilization of the data.
In order to make Korea a country that handles data well, we establish a basic plan on open data, operate a public data portal (data.go.kr), which is a system that provides governmentwide public data, and provide comprehensive support to companies that utilize open data.
In order to improve open data quality, we standardize the rules for open data and support innovation throughout the whole life cycle of the data value chain from establishment, opening, distribution, analysis, and utilization.
As the scientific administration era begins, we promote joint data utilization among administrative and public institutions and support the utilization of data in policy establishment.